Eye-Q™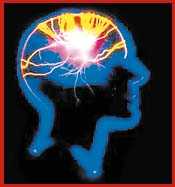 What is DHA?


Docosahexaenoic acid (DHA), an omega-3 long chain polyunsaturated fatty acid, is the building block of human brain tissue. It is the primary structural fatty acid in the gray matter of the brain and retina of the eye. Humans obtain DHA from their diets, initially through the placenta and from breast milk. DHA is essential for brain and eye development and for mental and visual function. Fish provide a rich source of DHA but like humans, fish do not adequately synthesize it. They obtain DHA from microalgae, its original source and the source of DHA in Neuromins™. Neuromins™ brand of DHA, produced from microalgae under tightly controlled food manufacturing conditions, provides the only vegetarian source of DHA.


A Scientific Breakthrough

The average American's diet is low in DHA resulting from the decline in dietary sources such as animal organ meats and eggs. The health benefit of reducing saturated fats from these sources is generally accepted, but along with the reduction of "bad" fats, "good" fats like DHA have been reduced too. Vegetarians have even lower blood levels of DHA because it is absent from most foods of plant origin. Neuromins™ brand of DHA puts DHA back in the diet and returns DHA blood levels to the "normal" range.

Adequate dietary intake of DHA is particularly important for pregnant and nursing women. Significant brain and eye development occurs in utero and continues during the first year after birth. Infants rely on their mothers to supply DHA for the developing brain and eyes initially through the placenta and then through breast milk. DHA is the most abundant omega-3 long chain fatty acid in breast milk and studies show that breast-fed babies have IQ advantages over babies fed formula without DHA. But, DHA levels in the breast milk of U.S. women are among the lowest in the world.

Neuromins™ is a dietary supplement of DHA that when taken regularly, will normalize the levels of DHA in the blood. People who limit their meat and egg intake (such as vegetarians or those on low-cholesterol programs) and others whose diets are generally low in DHA can assure an adequate supply by supplementing their diets with Neuromins™ brand of DHA.

These statements have not been evaluated by the Food and Drug Administration.
These products are not intended to diagnose, treat, cure, or prevent any disease.