What Is Flanagan
Microcluster ® Technology?
The Nutritional Breakthrough of the Century...
Seldom do you have the opportunity to take part in a revolution, to ride the crest of a new wave -- to be there at the beginning. This time you do.
It was started by an incredible invention, and its impact is just beginning to be felt. It will affect you and everyone using nutritional supplements because of its dramatic effect on every nutrient known today and every nutrient discovered in the future.
It all began years ago in a research laboratory where Drs. Gael and Patrick Flanagan studied ways to improve absorption of nutrients into our cells.
First, they studied the five remote mountain regions of the world where people live healthy lives past 120 years. The diets in these five regions all differed. The only factor common that could explain their long healthy lives was their drinking water. It came from melted glaciers, and was found to be physically different from the water we drink. Their water has lower surface tension, and in several ways had the properties similar to the fluids which surrounds our cells. This water, often called glacial milk, is better identified with the most publicized of these five regions, and commonly referred to as "Hunza Water"
Dr. Flanagan's goal was to create water identical to "Hunza" water, so they could share this gift with the rest of the world. Perhaps we could all live longer, healthier lives.
They discovered that Hunza water had other different physical properties involving heat, energy and viscosity. After ten more years of research, they made the major breakthrough discovery which will affect all mankind in the years ahead. They developed a mineral catalyst that reduces nutritional elements to an entirely new type of mineral colloid, the smallest size ever achieved; a submicroscopic size only 12 atoms in diameter. They named these "Nanocolloids." They had finally succeeded in duplicating all of the properties of Hunza water.

When nutritional substances are reduced to this dimension, electrons move actively over the surface creating a powerful charge that attracts water molecules, wetting the nutrient more, increasing its absorption and its attraction to the cells. It not only reduces surface tension to the desired level, but it changes its other physical properties into the same structure as the water which surrounds the cells.
To convert nutrients into Nan colloids, the Flanagans developed a 33 step process using three minerals present in human tissue. This process produced a catalyst named Flanagan Microclusters, which increases absorption of nutrients. It is shown in studies to provide greater absorption than the same nutrient without microclusters.
It can improve the power of all your future nutritional supplements! It is combined with several RBC products. For all others, simply add the liquid form, "Crystal Energy" to any untreated supplement and enjoy the benefits of the revolutionary nutritional development, Flanagan Microclusters.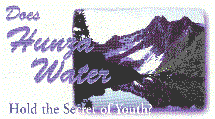 Is there really a Shangrila, a misty mountain village where age-old natives retain their vigorous youth well past 100 years? Yes, and these people have virtually no cancer, heart attacks or other major diseases common to modern society?
There are five documented regions in the world where people regularly live to be over 120. One of the most renowned is Hunza Land in the mountains of Northern Pakistan where the average life span is 120-140 years of age!
This intriguing area, the inspiration for a novel and a motion picture, was also the focus of study for one of history's great scientists, Nobel prize winner, Dr. Henri Coanda, the discoverer of fluid dynamics, and holder of more than 600 patents! Dr. Coanda recognized the genius of 17 year old prodigy, Patrick Flanagan, when they worked together at a high level "think tank" of prominent scientists. Young Patrick Flanagan had been featured in Life magazine as one of the ten most promising scientists In America.
At 78 years of age, the retiring Dr. Coanda offered Patrick the records of his research on this legendary Fountain of Youth" and asked Patrick to carry on his life long quest for the secret of longevity.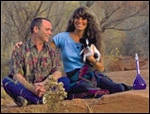 Patrick accepted the challenge and continued the search. After many years, he and his wife, Dr. Gael Crystal Flanagan, unlocked the secrets of Hunza water, and reproduced its properties with their invention of silica-based FLANAGAN MICROCLUSTERS®.
Their discoveries refuted the conclusions of those who claimed that the secret of Hunza water was only its trace minerals. Instead the Flanagans surprised the scientific world with the news that it was also the structure of the water molecules formed into clusters, in addition to trace minerals, that gave glacial water its unique properties.
Continuing their research of Hunza water, the Flanagans found a rich amount of negatively charged hydrogen ions in Hunza water. Hydrogen with its single electron is the ultimate antioxidant—a powerful neutralizer of free radicals. For these reasons they developed a method of adding hydrogen ions to "Crystal Energy&trade."
There may be no real "Fountain of Youth" but, Royal BodyCare's Crystal Energy® can be used to create your own Hunza-type water. Drink it along with your other RBC products. Crystal Energy® is especially good to mix with powders such as Spirulina and Green PhytoPower&trade. For extra trace minerals add a few drops of RBC Concentrace. Feel the difference it makes in your own long, healthy life.
---
Special Announcement!
Good News for the Flanagans and their Microcluster® Colloids!
On March 14th, 1994 Professor Dr. Anton Jayasuriya, Chairperson of the Medicina Alternativa of Sri Lanka which is affiliated with the United Nations Open International University for Complimentary Medicines* sent a letter to Patrick and Gael Crystal Flanagan to congratulate them on their work which he describes as their "Great Discovery." He said that he has proposed that their research on water shall be sent to the Nobel Committee in Sweden next year.
*UN Resolution Number 35/55/5/XII/80
---
Microhydrin®
The Ultimate Nutraceutical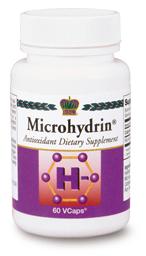 This revolutionary product helps rid your body of toxins and free radicals like no other nutritional supplement on the planet. Microhydrin restores energy and wellness to your body. It tends to help the body create a more alkaline cellular environment. An alkaline versus an acidic cellular environment is believed to be one of the major deterrents to tissue damage, aging, the growth of disease organisms and oxidation. Oxidation creates free radicals which lead to a variety of problems including loss of energy, accelerated aging, and decreased immune function. Microhydrin effectively neutralizes these free radicals through a simple biochemical process. This silica hydride powder has more antioxidant power than anything available today!
#1544 60 vegicaps



To add Microhydrin to your daily nutritional
regime, you may comfortably consume 1-2 twice per day,
or 3-4 two to three times per day as desired, or as recommended
by a healthcare professional.

Crystal Energy®
Make Your Own Hunza-Type Water
Add
Crystal Energy®
super concentrated mineral catalysts to purified water (distilled or reverse osmosis) to recharge your drinking water and rehydrate your system. Crystal Energy® adds the same vitality and "aliveness" found in glacier water to your water. But you can use it for much more-add it to all your drinks, to fresh flower arrangements, to your bath or spa, to shampoo, hair conditioners…even mouthwash! There are literally thousands of uses.
Lee Haney, nine time winner of Mr. Olympia, author of Totalee Awesome, A Complete Guide to Body Building Success says: "One of the most fantastic products I have ever run across."
Exta-Cee With Flanagan Microclusters ®
The Ultimate Vitamin C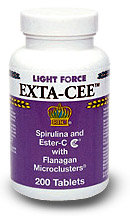 No other vitamin C product compares to Exta-Cee! When you choose Exta-Cee, you're choosing the non-acidic vitamin C supplement that maximizes absorption. You're also getting additional nutrients from Spirulina, bioflavonoids and other ascorbates. More than that, Flanagan Microclusters® Nanocolloids™ efficiently deliver this powerful antioxidant formula to your cells. Exta-Cee - a must in your daily nutritional regime.

Vitamin E Clusters with Flanagan Microclusters®
The Oldest Recognized Antioxidant In A Modern-day Formula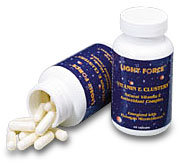 Give your body one of the essential building blocks for sustained optimal health with Vitamin E Clusters. Natural vitamin E powder is combined with Flanagan Microclusters®, facilitating absorption into the cell. That's where the antioxidant vitamin E can do its job to act as a front-line defense against free radicals. The most technologically advanced vitamin E formula on the market can be yours,

Artichoke Microclusters For Health And Beauty
From The Inside Out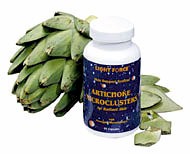 Internal cleansing and detoxifying means radiant skin. See the results for yourself when you use Artichoke Microclusters®. This special artichoke extract contains silymarin and other powerful bioflavonoids known for their detoxifying properties Echinacea and Spirulina are added to this unique formula, along with Flanagan Microclusters® for superior assimilation. Recommended for anyone with a skin problems or for those who smoke, drink alcohol or are exposed to environmental pollutants.

Spirulina Microclusters®
Exclusive to Royal BodyCare!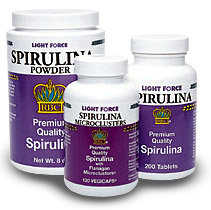 Spirulina, a microscopic blue-green algae, is nature's very own miracle superfood. Spirulina is rapidly delivered to your cells via a the most efficient nutrient delivery system known to nutritional science-Flanagan Microclusters®. You may feel an increased sense of well being and stamina when taking your Spirulina Microclusters® everyday— the most powerful form of Spirulina on the planet!


Phycotene Microclusters®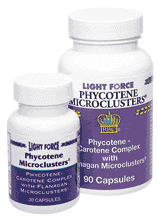 Maintain your optimum health with this unique blend of Dr. Hills' Phycotene, natural vitamin E, selenium and beta-carotene—all powerful anti-oxidants designed by nature to protect and strengthen your body's healthy cells so they can fight off "free radical" damage. Combined with Flanagan Microcluster® mineral catalysts, the super nutrients of Phycotene are more quickly and effectively delivered to your body cells for optimum performance. Phycotene is the most potent combination of carotenes available!